Any new laptop is like a tabula rasa, a clean slate. It merely contains anything that you need or want. So, for a laptop to really come alive, it needs an operating system. And to install this OS, most people consult the help of engineers and computer experts. But then, installing an OS is not really much of a tasking thing to do. In fact, anyone can do it. By following the personal guide here, you will find it easy.  VTpass, an online payment platform values convenience and speed. This is why we make it very easy for you to pay for your everyday services. In just three easy steps, you get to pay for your airtime, data, electricity bills and tv subscriptions on your laptop. You just have to log on to www.vtpass.com.
So, here's one more way to get convenient: installing an OS personally. So, here's a personal guide to installing a windows OS.
One
Choose the operating system you want to install. To know which one is suitable, you have to know that the system's requirements. For instance, an older laptop or system may not be able to handle a newer operating system. Again, the storage capacity of the laptop must be able to accommodate the OS you have in mind. Usually, most installations require a 1GB RAM and 15-20% of hard disk storage space. Basically, the requirements differ. Linux, for one, does not consume as much space as Windows.
Two
Purchase or download your OS of choice: Windows OS should normally be purchased. But you can afford to download Linux.
Three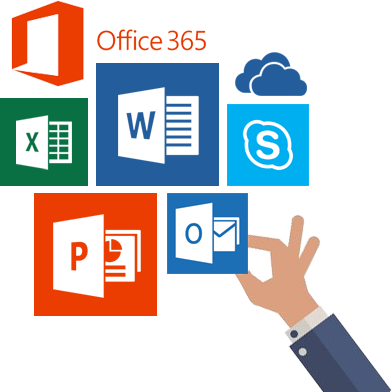 Software compatibility: You should make sure the OS you want to download matches the programs you want to use.
Four
The installation disc should come with a product code upon purchase. If you have only the code, you can use it to download a copy of the disc.
Five
Back-up: If you are merely reinstalling an OS, then you would need to back up your files. And if you are installing a new OS alongside an old one, you will still need to back up. Most times, it is good to put your data on an external storage device.
Six
If it's gonna be a dual installation, then you should always install Windows first.
Seven
Insert your installation disc into the system, switch off the laptop and reboot. But first, you have to change some settings in your BIOS to ensure your laptop reboots from the installation disc and not from the hard drive. To change this setting, go to the setup key that shows up during a reboot process. It is usually in the very place you find your manufacturer's logo like where you get to see hp, dell, Toshiba whatever the case may be. You can also click on F1, F10, F12 or DEL/Delete.
Eight
Once you are in the setup menu, find the place where 'boot' is written. Make your CD/DVD drive as the first boot option. Make sure your CD/DVD/USB Drive is well inserted.
Nine
For a Linux operating system, you get to test the OS before you install. But this is not usually the case with Windows.
Ten
Whatever the OS, it might take some time for the setup program to load as it needs to copy some files for it to work. So, you would need to wait. When it loads, you will need to fill in some basic options as language and layout.
Eleven
Before or after the installation, you will need to insert your product key. This comes with the installation disc. But this is usually common with Windows OS, not necessarily Linux.
Twelve
Windows usually give you an option to choose your installation type. You can either choose upgrade or custom. But preferably, you should choose custom whether or not you are reinstalling or upgrading the OS. This would prevent the laptop from having issues in the future.
Thirteen
The next step is to choose the partition where you want the OS. Actually, if you installing the Windows, this happens automatically. But you can choose by deleting the partition already there. This will set in an unallocated space. Select the unallocated space and choose your new partition.
Fourteen
In a Linux installation, you will need to fill in your time zone, create a username and password, log in to Linux distribution as well as authorize system changes. The options for doing this are clearly stated. For Windows, you also have to fill in some personal information.
Fifteen
After you fill in the information and enter, you will need to wait for the installation to be complete. This might take some time depending on the speed of your laptop.
Sixteen
After the installation is complete, you can go on to fill in your login details. For one, you will need to fill in your username and/or password. You will also need to put in your product key again. If you are installing a Windows 8 or 10, you can customise the colours and display of your computer.
Well, installing an operating system is as easy as this. Looking for convenient, speedy ways to perform tasks? Then you would want to log on to www.vtpass.com. VTpass allows you to perform your everyday transactions in just three easy steps. You can pay your electricity bills or buy your DSTV, STARTIMES, GOTV subscriptions. You can also pay for your MTN, GLO, AIRTEL and 9MOBILE airtime and data subscriptions. With VTpass, life is always easier.